Vinnitsa apartment
This apartment is available ONLY to Euro Club clients.
Please click here for information on the Euro Club.
Vinnitsa 1 Apartment [V1],(50m sq)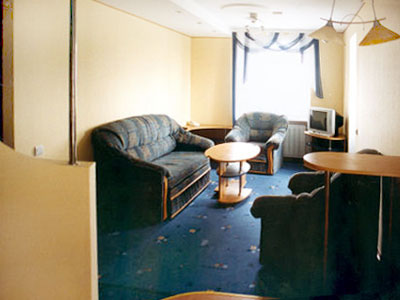 This Vinnitsa Ukraine 2 room air-conditioned remodeled apartment is located in the very heart of the city across from the central park and just minutes away from supermarkets, restaurants, clubs the theater and cinema.
The apartment has 2 elevators for easy access and a large balcony with a great view of the river and city center. Modern fully equipped kitchenette.
The Deluxe master bath offers a Jucuzzi tub, beautiful tile and modern fixtures. Bedroom has queen size bed.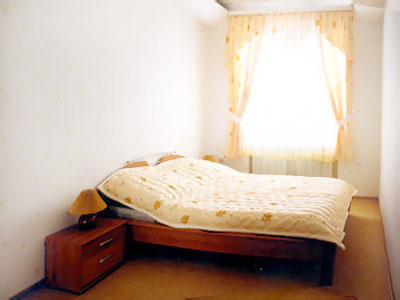 Amenities include:
self-contained hot water heater,
Satellite TV (BBC, Eurosport, music channels),
VCR player,
Stereo,
Internet access,
telephone local access,
washer,
sofa bed.
Apartments for Rent
Russian Apartments for Rent Colombian Apartments for Rent
Ukraine Apartments for Rent
Dnepropetrovsk Hotels

USA
7227 North 16th Street, Suite 240
Phoenix, AZ 85020
(602) 553-8178
fax (602) 468-1119

UKRAINE
Room 504 Hotel Rus
4 Hospitalnaya str.,
Kiev 01024 Ukraine
044-253-4205



Contact Us



THIS PROGRAM IS THE SOLE PROPERTY OF DNEPROPETROVSK HOTELS AND MAY NOT BE COPIED IN ANY WAY OR FORM WITHOUT EXPRESS PERMISSION FROM DNEPROPETROVSK HOTELS.

© COPYRIGHT 1996-2023 - ALL RIGHTS RESERVED.